The Office of Sustainability Initiatives works with University leaders and representatives to integrate sustainability into both the operational and academic functions of the University. Director Ciannat Howett reports to Mike Mandl, executive vice president for Finance and Administration, and networks with and facilitates internal and external resources to meet the program's goals. Howett is responsible for developing, implementing and evaluating sustainability initiatives across the University while also building partnerships with surrounding communities and key Atlanta institutions.

Ciannat Howett, Director of Sustainability Initiatives

Howett became Emory's first Director of Sustainability Initiatives in September 2006, managing a University-wide effort to ensure that Emory's actions and policies support environmental, social, and economic systems that provide a healthy, productive, and meaningful life for current and future generations. She is also an Adjunct Professor at Emory's Rollins School of Public Health. Ciannat attended Emory University as an undergraduate, receiving her B.A. in 1987. She then worked at Emory until 1989 as Associate Director of Alumni Giving and the first Director of the Emory Parents Fund. She received her law degree from the University of Virginia in 1992. She practiced environmental law with Kilpatrick Stockton in its Atlanta and Washington, DC offices for four years, with the U.S. Environmental Protection Agency in Washington, D.C. as Senior Attorney with the Water Enforcement Division for six years and served for four years as Director of the Southern Environmental Law Center's Georgia and Alabama office.

She is a Trustee for the R. Howard Dobbs, Jr. Foundation and serves on the Board of Emory Law School's Turner Environmental Law Clinic, The Livable Communities Coalition, Sustainable Atlanta, and Grants to Green. She serves on the DeKalb County Green Commission, the Agnes Scott National Sustainability Advisory Committee, the Oak Ridge National Laboratory Sustainability Task Force, and the President's Council of the Southern Environmental Law Center. She received the 2002 U.S. EPA Gold Medal for Exceptional Service, the 2004 Environmental Hero Award from The Wilderness Society, and the 2010 Pillar of Sustainability Award from EARTH University. She is a frequent regional and national speaker on sustainability issues, and, for four years, has been named a "Georgia Super Lawyer" by Atlanta magazine.

Peggy F. Barlett, Goodrich C. White Professor of Anthropology

Peggy F. Barlett is Faculty Liaison to the Office of Sustainability Initiatives and Goodrich C. White Professor of Anthropology. She works mainly in the areas of food and curriculum, though also contributes to other aspects of culture change and sustainability at Emory. As Chair of the Sustainable Food Committee, she works with Emory Dining to support a comprehensive purchasing commitment and tracking system for the campus. The committee also oversees the weekly Farmers Market, the Educational Garden Project, and the annual Sustainable Food Fair. Emory's initiative to expand sustainability education is called the Piedmont Project, and faculty and graduate student workshops have become models for other universities around the country. In addition to workshops, Peggy also works with the Sustainability Minor offered by the College. In 2014-15, she co-chaired the Vision Committee with Matthew Early, Vice President for Campus Services, to develop a new ten-year strategic plan for sustainability.

She is co-editor of Sustainability in Higher Education: Stories and Strategies for Transformation with Geoffrey W. Chase (MIT Press, 2013) as well as the earlier volume Sustainability on Campus: Stories and Strategies for Change, 2004. Inspired by the Emory faculty's response to woods walks at Emory, she also edited Urban Place: Reconnecting with the Natural World (MIT Press, 2005).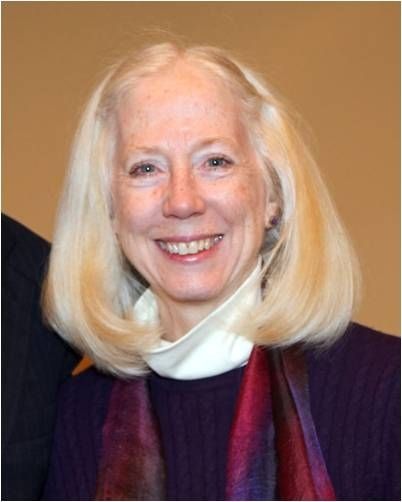 Bobbi Patterson, Professor of Pedagogy, Department of Religion

Bobbi's research focuses on American religious cultures, specifically questions of place and space in relation to cultural and social frameworks and practices. With particular interest in lived religion, she studies contemplative practices, particularly in relation to nature and wilderness. Her interests in engaged pedagogies ranges from experiential learning in outdoor settings to classes involved with community-engaged social change.

With training in feminist theory and theology, her work on place and engagement also attends to the intersections of phenomenology and the body and the southern bio-region. In Religious Studies, her comparative fields are Christianity and Tibetan Buddhism. An advocate of "scholar citizenship" for faculty and students, she facilitates workshops, programs, and national conversations in these areas. She has published numerous articles on these topics.

Bobbi's B.A. is from Smith College with a major in Religion. Her Masters of Divinity degree is from Harvard and her Ph.D. in Interdisciplinary Studies is from Emory University. She lives with her husband in Decatur, Georgia, and enjoys kayaking, swimming and hiking.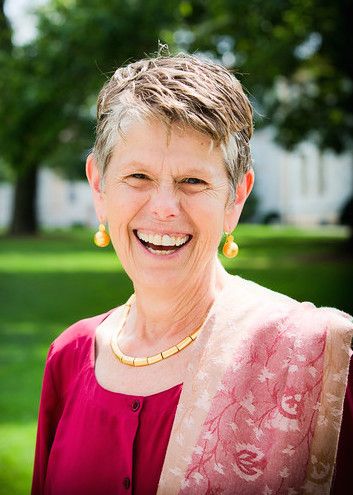 Sustainability Program Coordinators and Administrative Staff


Kelly O'Day Weisinger, Program Coordinator

Kelly O'Day Weisinger joined Emory in 2012 as Sustainability Programs Coordinator, collaborating with Emory University and Healthcare leadership in fulfilling Emory's Sustainability vision. She conducts staff outreach and engagement and works with all of Emory's university and healthcare departments on projects including waste minimization, energy and water use reduction, sustainable procurement, climate action, lab and office sustainability, and curriculum and research. Previously, Kelly spent two years working in transportation and sustainability with Midtown Alliance in Midtown, Atlanta. She acquired a Master in Environmental Law and Policy from Vermont Law School in 2009 while working full time as Assistant Director of Admissions for the Law School. Though she has lived in Connecticut, Colorado, and Vermont, she is an Atlanta native and now calls Decatur home.




Taylor Spicer, Program Coordinator

Taylor Spicer joined Emory University's Office of Sustainability Initiatives (OSI) as the Programs Coordinator in August 2015 to support and enhance student engagement with sustainability lifestyles and academic and professional careers on campus and beyond. Taylor also works closely with Emory Dining to increase community education about and appreciation for Emory's commitment and efforts to source more food locally and sustainably. Before she was the Programs Coordinator, Taylor worked as a graduate intern for the OSI for two years running a behavior change program in the residence halls across Emory's campus. During that time, she was also completing her Master's in Development Practice degree at Emory. Taylor has conducted research on the land sector in Rwanda, place-based social movements in Northeast Brazil, the effects that gender norms and differences can have on adaptation and mitigation for small-scale farmers in Kenya and Ghana, and the potential transformative power of intimate partner violence programming in Vietnam. These experiences and others allow Taylor to approach Emory's sustainability goals and opportunities with an interdisciplinary frame that is well-suited for enhancing behavior change and community engagement.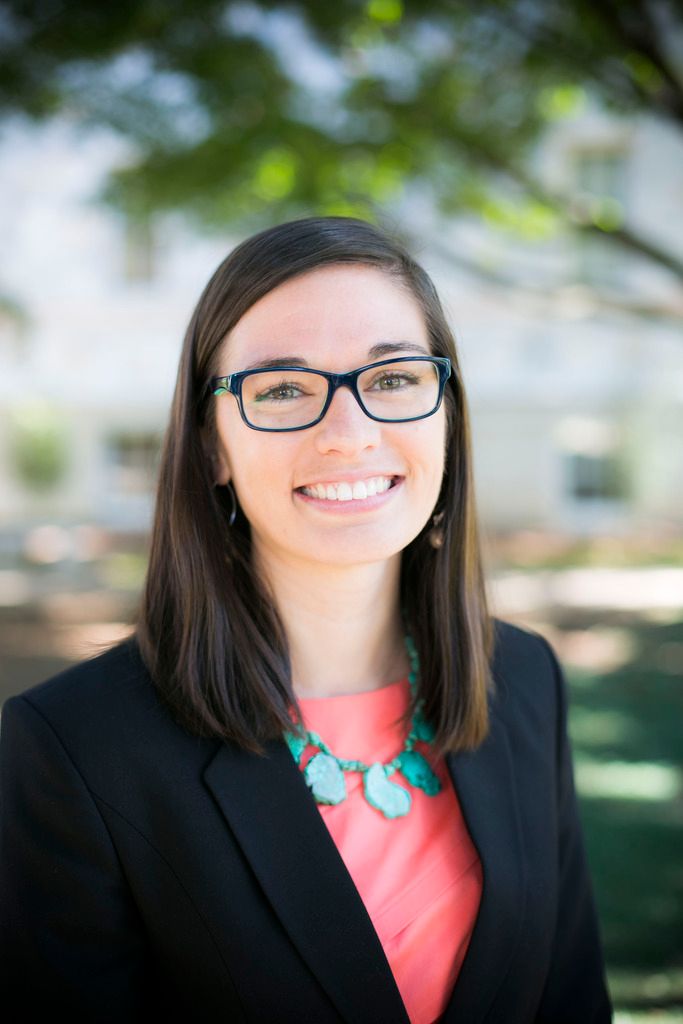 Akelia Hypolite, Administrative Assistant

Akelia joined the Office of Sustainability Initiatives team in October 2015 as an administrative assistant. In this role, Akelia supports the OSI team, maintains office operations, and assists in coordinating sustainable events. Before Emory, Akelia worked at Pruitthealth-Brookhaven as a receptionist and admissions administrative assistant for 9 years. She earned her BA in Speech Communications from Georgai State University in 2010. While attending GA State, Akelia volunteered with the SpeakLife Organization as a speech consultant; where she led speech etiquette seminars for Middle and High School students in the Atlanta Public and Fulton County School systems. In her spare time, Akelia enjoys travelling, exploring and reviewing new Atlanta eateries and volunteering.






Interns



Emory's Office of Sustainability Initiatives (OSI) relies heavily on the work of interns for research, benchmarking, implementation, and outreach in all areas of sustainability. Read more about our current interns below, and click here to learn about current internship opportunities!

Elizabeth Whiting Pierce, RHA Sustainability Chairs Graduate Intern

Elizabeth Whiting Pierce is a doctoral student in Laney Graduate School's Division of Religion. Her dissertation probes how civic organizations influence public participation in the governance of Georgia's rivers. Liz began her work at the Office of Sustainability Initiatives in Spring 2015. As RHA Sustainability Chairs Graduate Intern, Liz supports student leaders working to encourage sustainability practice in their residential halls through peer-to-peer education.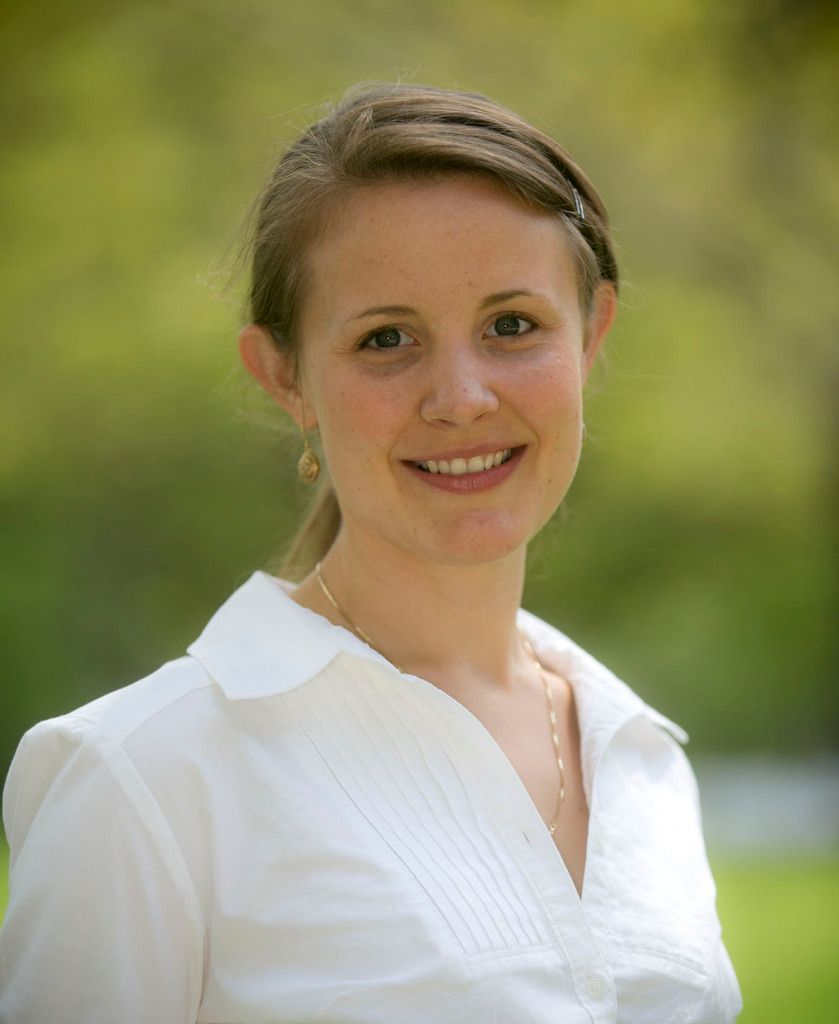 Melanie Aleman, Sustainability Communications Intern

Melanie is a second year Master's of Development Practice student under the Laney Graduate School. In the development sector, she is primarily interested in environmental justice and sustainability, particularly in South America and Indonesia. Melanie has been the Communication intern at the Office of Sustainability Initiatives since August 2014. In this role, Melanie produces OSI's weekly e-newsletter, manages the social media, and supports the marketing efforts and sustainability events.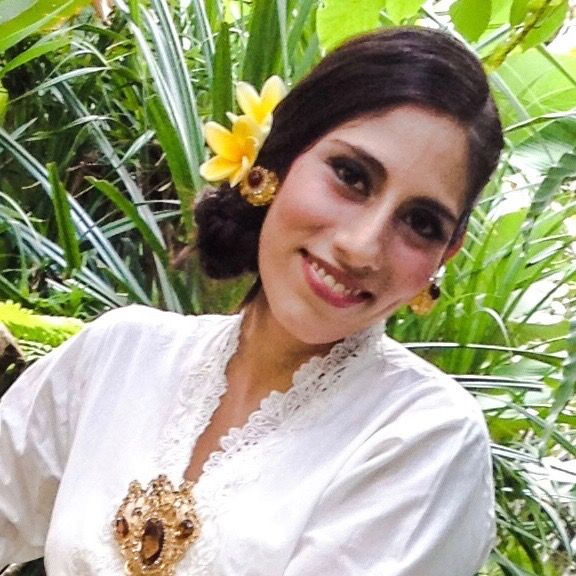 Remy Landon, General/Green Labs Intern

Remy is a Senior Environmental Sciences major at Emory from Los Angeles, CA. She is also enrolled in the 5-year BS/MPH program with Rollins School of Public Health, pursuing her Master's degree in Environmental Health. Remy has previously served as the RHA Sustainability Chair for Woodruff Residential Center and as an intern for The Bay Foundation where she worked on restoration of the Ballona Wetlands. She is currently conducting research in vector ecology with Dr. Vazquez-Prokopec's lab in the Environmental Sciences department. As an intern for OSI this summer, Remy will be working on general projects as well as the Green Labs program.




Claire Barnes, Sustainable Food Intern

Claire Barnes is a first-year, undergraduate student at Emory College. She is planning to pursue a joint major in Religious Studies and Sociology, with a minor in Sustainability. Previously, Claire has volunteered with Los Angeles-based organizations such as EnrichLA, a non-profit dedicated to building green spaces and organic gardens in public and private schools around the city. As the current Sustainable Food Intern, Claire manages the social media platforms for the Emory Farmers Market, produces the weekly Farmers Market e-Newsletter, and works with both Emory Dining and the Office of Sustainability Initiatives to promote the sustainability of the market and its vendors. She also serves as the Resident Hall Association Sustainability Chair for Dobbs Hall.




Mary Anderson, General and WaterHub Intern

Mary Anderson is a senior, undergraduate student at Emory College. She is pursuing a joint major in International Studies and Chinese Language with a focus on sustainability and conflict resolution. This past summer, Mary studied Sustainability while abroad in Taiwan, and she is currently working on a senior thesis focusing on the sustainability of food culture, particularly turtle farming and consumption, in China. Mary is one of two tour guides for the one-of-its-kind Water Hub at Emory, and she is working as an OSI intern to develop new campus campaigns and work with the Green Labs.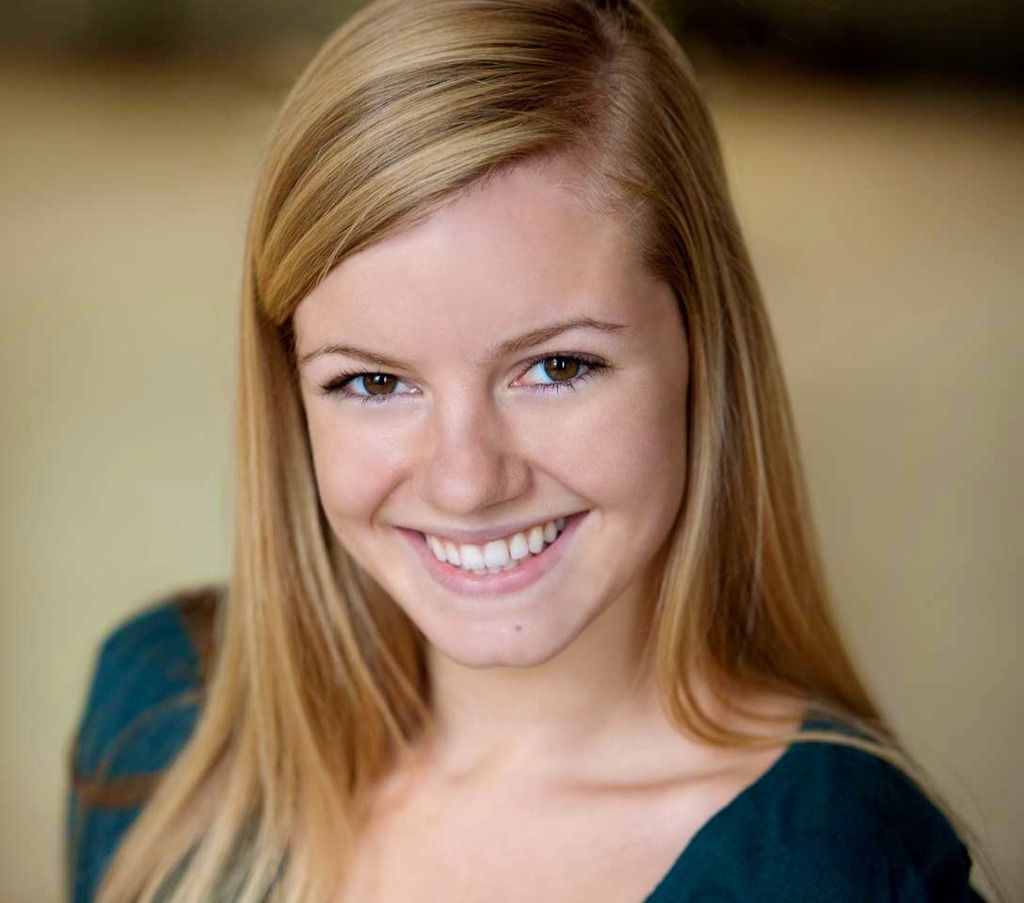 Hannah Ebling-Artz, Emory Educational Gardens Intern

Hannah is in her third and final year of her Master's of Divinity program at Candler School of Theology. Hannah is intrigued by the intersection of faith, community, and ecology and enjoys exploring this intersection through her work with the educational gardens at Emory. Hannah works to engage students, faculty and staff in the production of vegetables, herbs and even some fruit throughout the many educational gardens across campus. She believes that anyone can learn to grow their own local, organic food and that joining others at weekly workdays is a great place to start!




Norah Elmagraby, Graduate Intern

Norah Elmagraby is a doctoral student in the Islamic Civilizations program at Laney Graduate School with a special interest in Religion and Ecology. She earned her MSc in Sustainability Management at Columbia University in New York City. Her research was focused on corporate sustainability with a special focus on energy efficiency and sustainable operations. Norah has a keen interest in sustainable development, environmental protection, women's empowerment and social activism.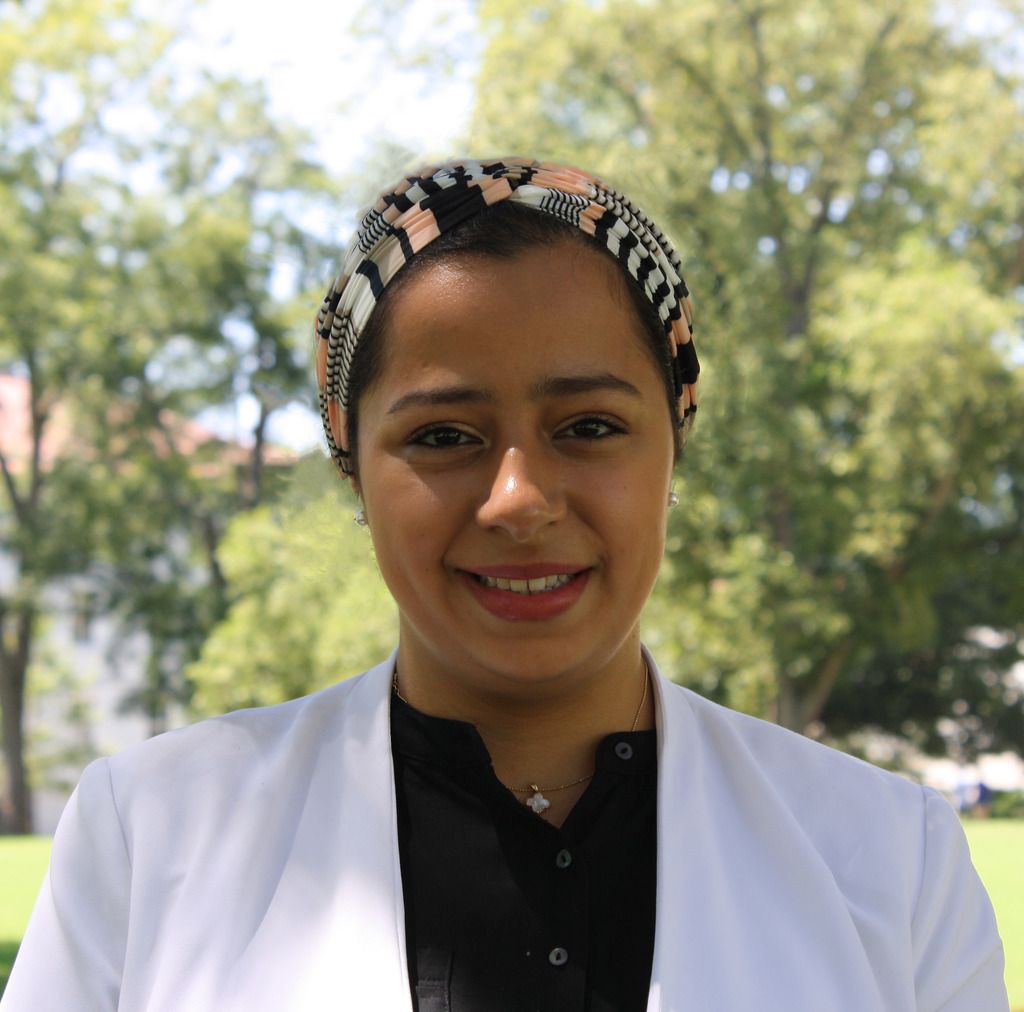 Comments





Related Articles


• Ciannat Howett First Person: Be the Change